History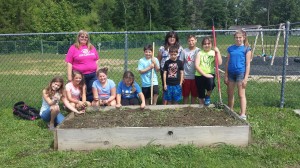 The Boys and Girls Clubs of the Cumberland Plateau is an organization dedicated to positive youth development through afterschool and summer programming. A member of the Boys & Girls Clubs of America, our local Club seeks to serve the youth of Scott County. In 2002, The Boys and Girls Club of Scott County was formed and operated inside two public school houses in Scott County, TN. In May of 2005, the organization moved into its current location, an independent 45,000 square foot facility in Oneida, TN.
In 2011, we joined Boys and Girls Clubs across America in adopting the new Formula for Impact. This outcome-driven roadmap is designed to provide fun, engaging age-appropriate programs. These programs target three priority outcomes; Academic Success, Good Character and Citizenship, and Healthy Lifestyles. The five key elements for positive youth development are represented in these outcomes: fun; a safe, positive environment; supportive relationships; opportunities and expectations; and recognition.
Still offering services to all children in Scott County, the organization places special emphasis on children who come from socio-economically disadvantaged circumstances. Currently, our Club serves over 1,000 children a year, from ten area schools. Our highly dedicated staff take pride in our Club, in our members, and in the impact we have on their lives.  The facility houses a STEM lab, a 21st Century computer lab, a life skills center, a game room, three educational/homework resource rooms, a kids' café, a theater room, two playgrounds, a basketball gymnasium, a multipurpose field, and more.
At the Boys and Girls Clubs of the Cumberland Plateau, we understand the importance of helping our members to realize our priority outcomes, both for their individual futures and the future of our community. We know that "GREAT FUTURES START HERE."
Mission
To enable all young people, especially those who need us most, to reach their full potential as productive, caring, responsible citizens.
Core Beliefs
Our Boys & Girls Club Provides:
A safe place to learn and grow…
Ongoing relationships with caring, adult professionals…
Life-enhancing programs and character development experiences…
Hope and opportunity.
Accountability and Transparency