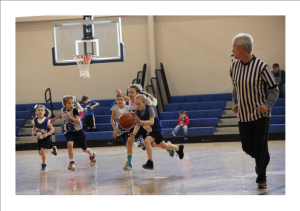 Historically one of the mainstays of Boys & Girls Clubs across the country, about 300 youth participate in our Club's Youth Basketball League, which serves the surrounding communities in Scott County. Our members learn skills, practice good sportsmanship, and just have fun.
The Youth Basketball League provides boys and girls between the age 5 and 5th Grade regardless of their athletic ability, the opportunity to learn new skills, develop self-esteem, teamwork, and leadership skills.
Fun is emphasized and full participation for every youth. Coaches and spectators are encouraged to demonstrate good sportsmanship and positive support for all players and officials.
For more information, contact Bradley Brooks, Athletics Director at 423.286.9500.
During the basketball season, you kind find more information and schedules on our BGC Basketball Facebook Page.